Paul Schatzberger
1950 – 2020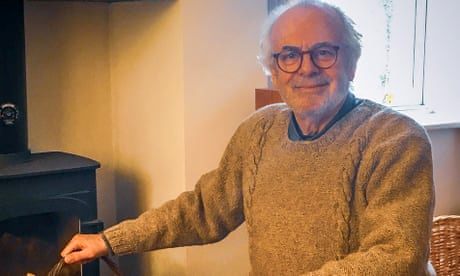 This year's Open Up Sheffield event is dedicated to Paul Schatzberger (70), from Walkley, who died of kidney cancer in December 2020.
Paul was an Open Up Sheffield artist and great supporter of this annual event for many years. He was an inspirational Sheffield GP, retiring from medicine in 2007 and devoted himself to music and photography, enjoying other people's music and art too.
Whilst still a GP, he photographed staff and patients on a health worker's trip to Cuba in 1992, and despite the economic difficulties at the time, he highlighted the spirit of the commitment of staff and patients with compassion and respect.
His work also included images of inner-city Sheffield and a series on death and dying, capturing key moments in people's lives through his warm, sensitive and unobtrusive presence. Paul's later works explored and presented his own observations of personal and external space. His photographs have been exhibited across the world, gaining many accolades and his work is in private collections, a lasting tribute to his skill, compassion and vision.
Please contact Angela, Paul's wife (angela.rosenfeld@gmail.com) if you are interested in buying photographs from his website, subject to availability. Money raised will go to Jessie's Fund, a registered charity helping children with additional and complex needs or serious illness, to communicate by using music. This charity and music were close to Paul's heart, and the family will take great comfort from the fact that money raised from his photographs will provide a wonderful way in which children can express themselves and connect with the world around them. Paul will continue to be remembered by so many deserving children.
To view Paul's photographs, follow this link: paulschatzberger.com